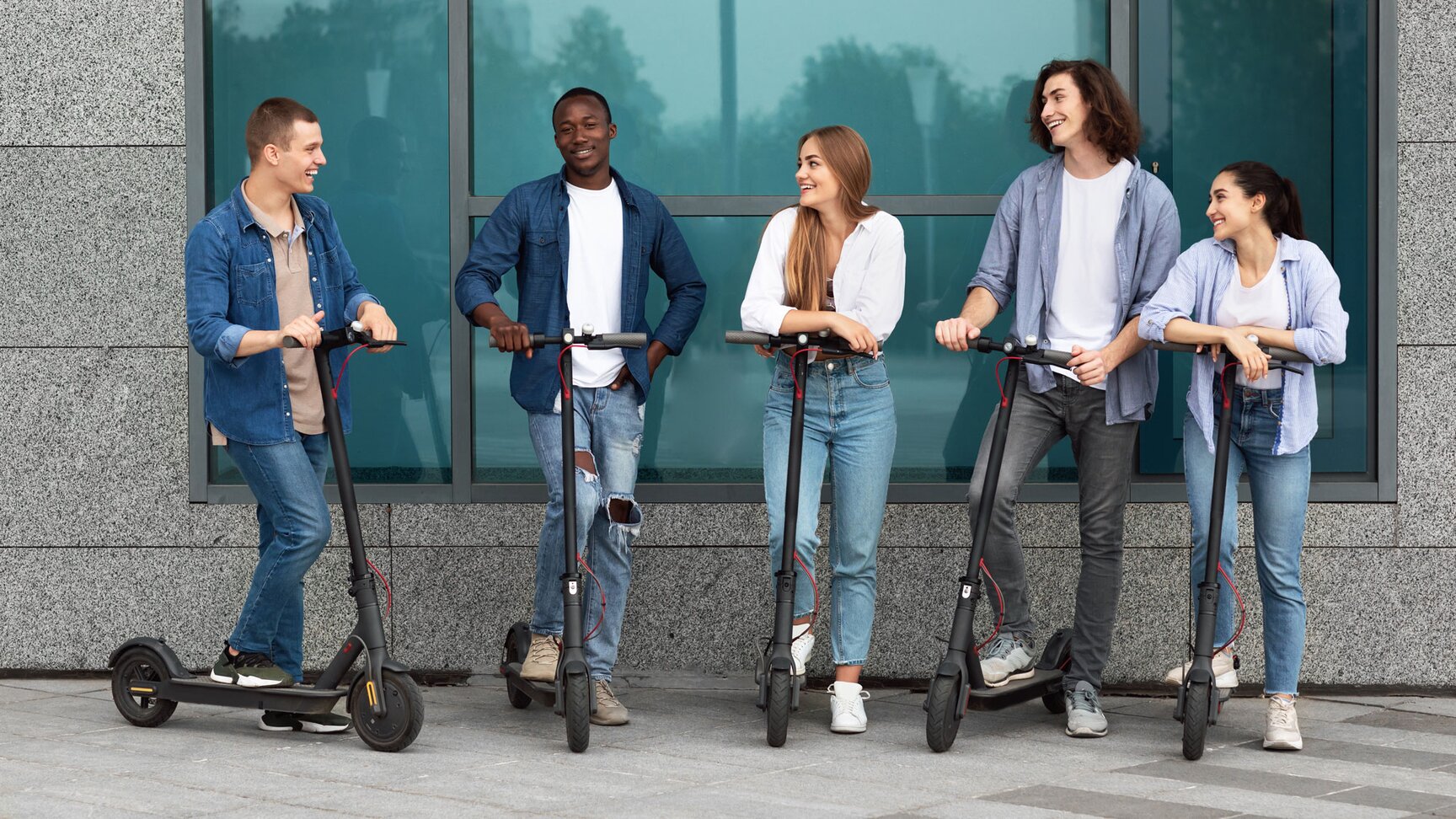 Maybe you're a scooter owner who's looking for a fun new way of traveling. Or maybe you just like the idea of being propelled along by a battery and motor without having to do the hard work. Whatever your situation, an electric scooter, or e-scooter, will be right up your street, and here's our guide to choosing the right one.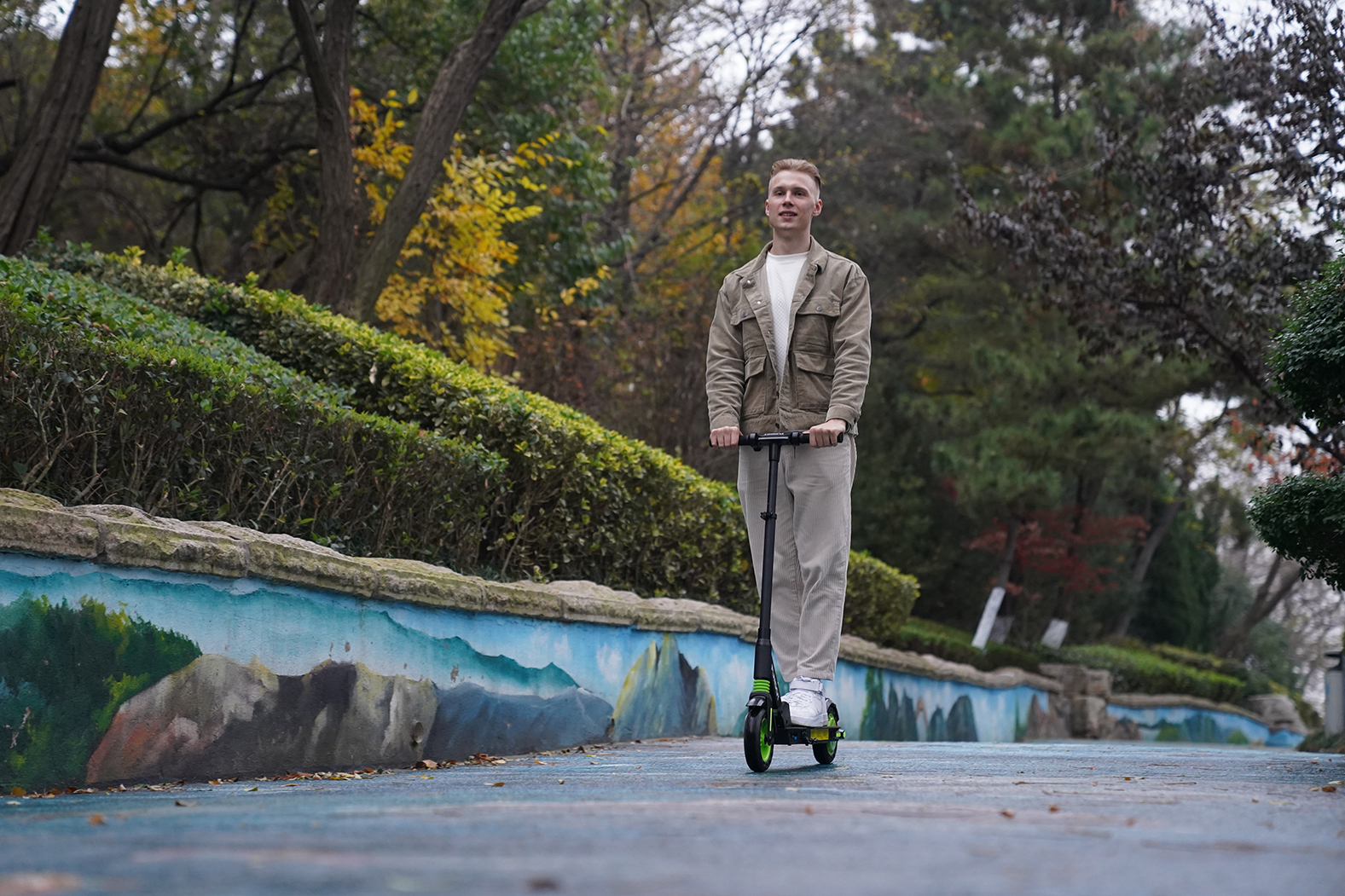 Why buy an electric scooter?
Electric scooters are a great choice when you want to get from A to B swiftly, efficiently and with style. They're simple to use, you don't need any experience and the onboard motor means they don't require the same effort as a traditional scooter or electric bike. Perfect for people who want to have fun without feeling the effects the following day!
They're also a green mode of transport, so you'll be doing your bit to protect the environment as you enjoy your ride.
Things to Consider When Buying an Electric Scooter
Price
You can expect to pay a little more for an electric scooter than a conventional push one, although you can still pick up a decent electric scooter without breaking the bank. The price ultimately depends on what level of features you're looking for.
Maximum Speed
Just how fast do you want to go, speed demon? Make sure to pick a scooter that can keep up with you, but also consider weather conditions and safety when answering this question. Top speed for most electric scooters is around 20 mph, but you may want to have a faster experience.
Motor Power
You should choose an electric scooter with at least 250 watts of power. That'll be sufficient to get you across flat ground and over small hills. A scooter with dual motors, or a more powerful single motor, will be a better choice for someone living in an area with a lot of hills.
If you're going up a steep hill, even a 500-watt motor will slow down.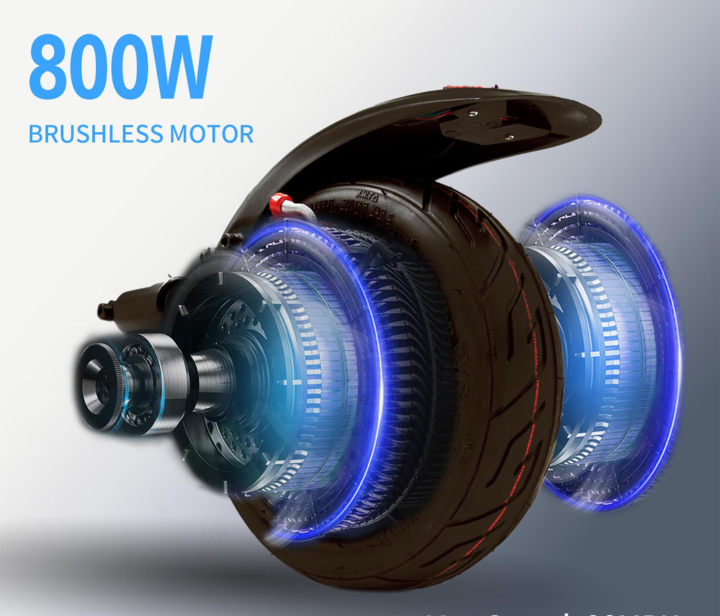 Weight
When choosing an e-scooter, you should consider both the carrying weight of the scooter, which impacts its portability, as well as the weight limits for riders. Think about your commute and how much weight you can maneuver up the stairs or hold steady while riding the bus.
EVERCROSS HB16 is one of the lighter scooters on the market, weighing in at just 12.5KG/27.5 lbs.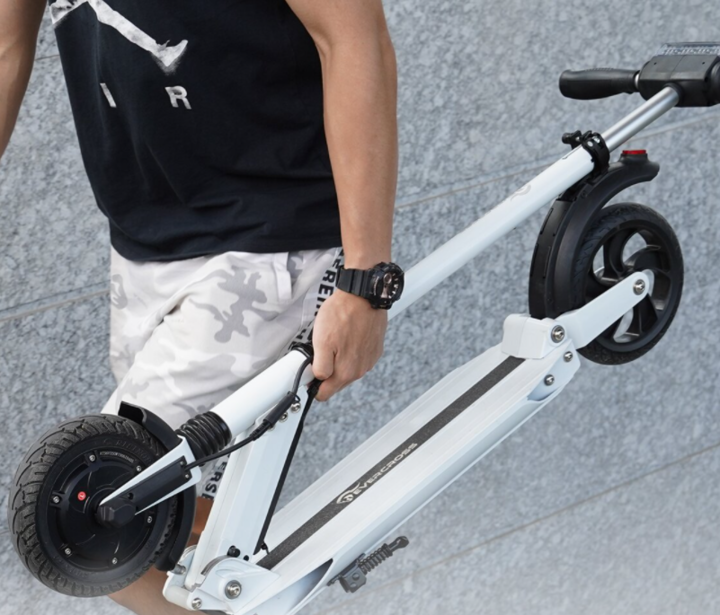 Brakes & Shock Absorption
There are a few different types of brakes available for e-scooters:
- Electric or regenerative
- Foot brakes
- Drum brakes
- Disc brakes
Of these types, disc brakes are the most effective and reliable, but they're typically only found in the most costly electric scooters. Electric brakes require zero maintenance and work well when combined with a foot brake, as in the EVERCROSS HB24 braking system.
The shock absorption system effectively reduces the impact from the ground and tires, allowing you to have a better driving experience.

Tires
Electric scooters either come with pneumatic or airless tires, also solid tires. While pneumatic tires provide more shock absorption, they also require more maintenance than airless tires.
In hot weather, solid tires will make you no longer worry about air leaks. Considering your most riding situations to chooes.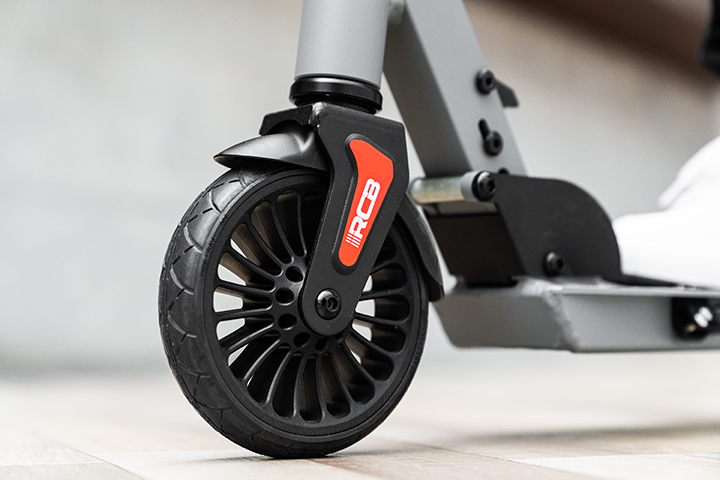 Lighting
To ensure your safety, make sure you have sufficient lighting for your e-scooter. You can always purchase additional lights for your e-scooter, but the best scooters have great lighting built-in. Any after-dark riding requires both front and rear lights.
Warranty
Not all e-scooters come with a warranty you can count on, and you should be especially cautious when buying direct from a foreign country. There are also plenty of cheap scooters available on Amazon that don't come with a warranty to protect your purchase.
Likesporting.com has been an honest cooperation platform for manufacturers for many years. 14-day returns and 12-month manufacturer warranty are promised.
Electric Scooter Laws in the USA
In the United States, different state governments have different attitudes toward electric scooters, and they differ in terms of regulations and laws.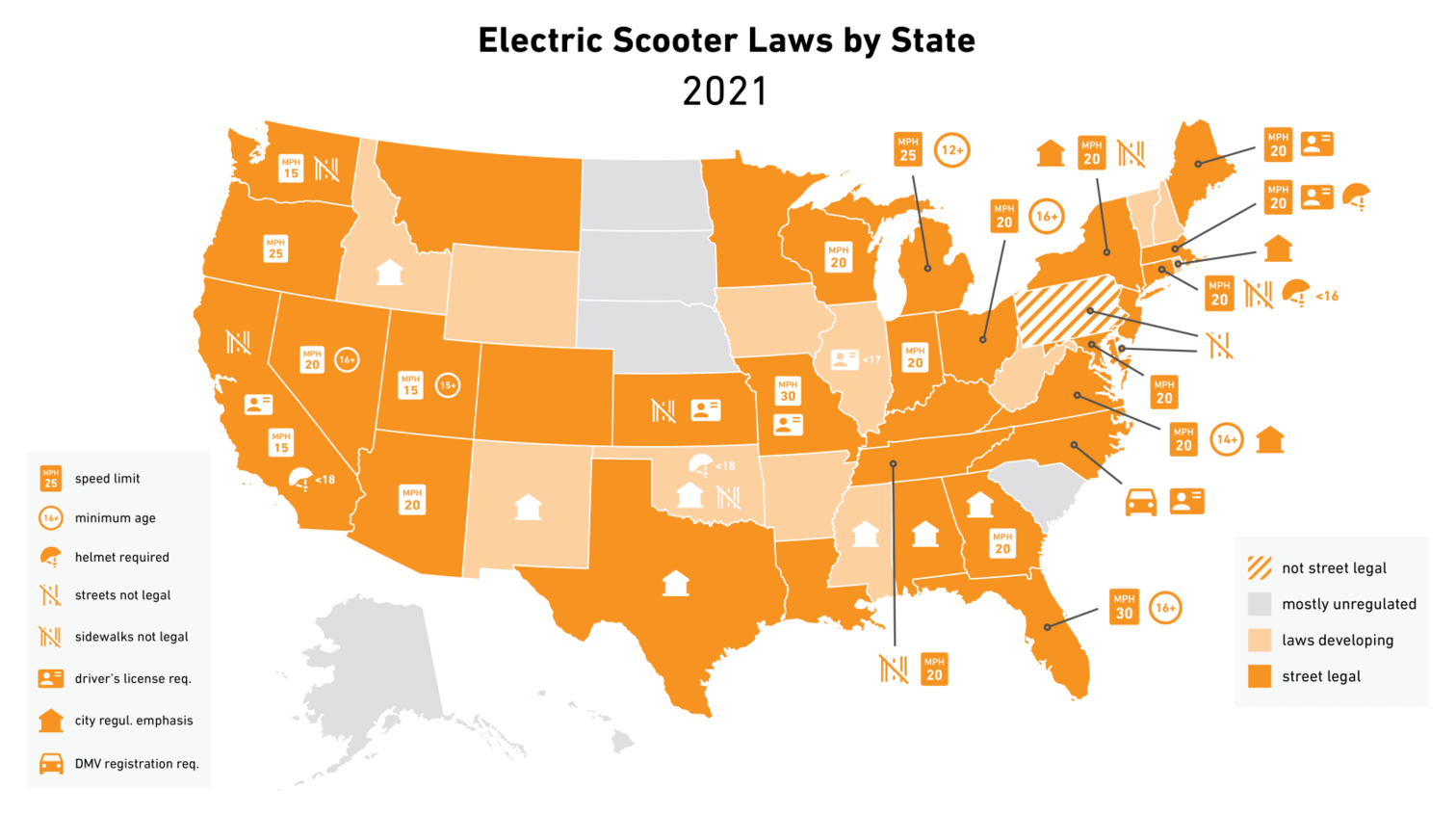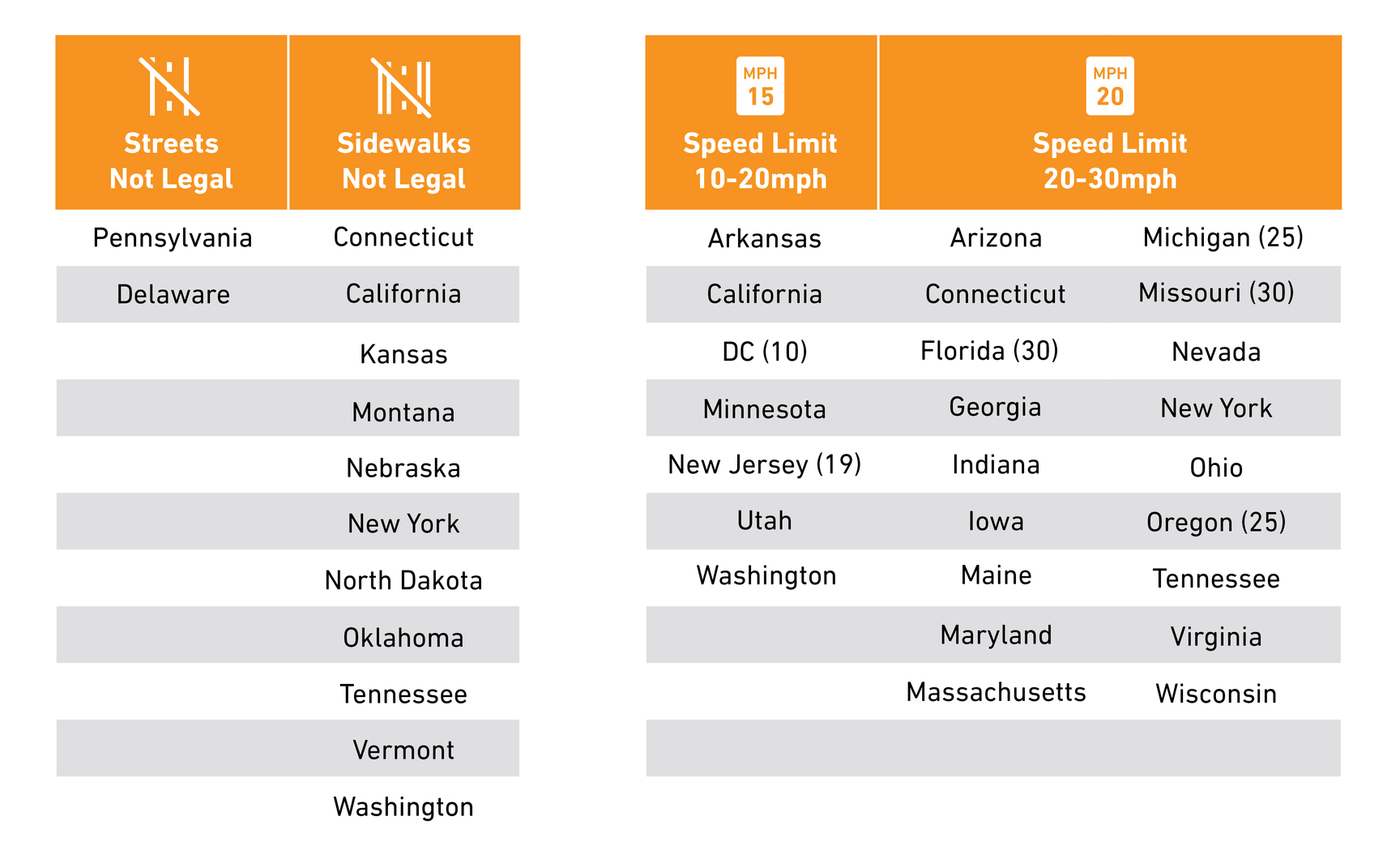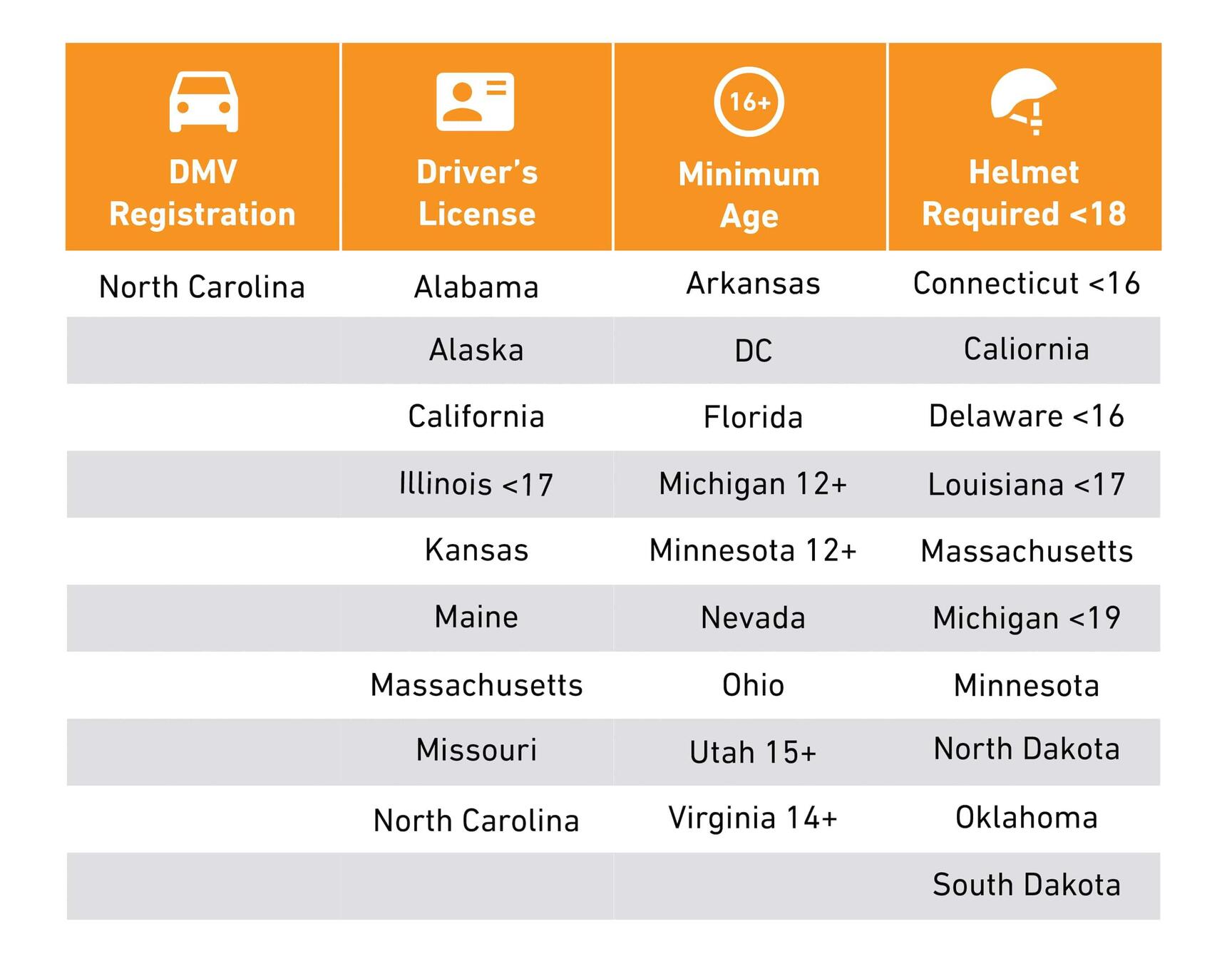 Is it legal to riding E-Scooters in the UK?
At the moment, electric scooters can only be used on private land and it's illegal to use them on public roads, on pavements, in cycle lanes and in pedestrian-only areas.
The UK government is running trials of rental operations through 2020-2021, in selected major cities. These pilot programs could potentially pave the way to a version of the UK in which e-scooters are generally legal for use on roads and cycle lanes, carefully regulated to promote safety, and socially accepted as a sustainable means of transport. When the 12-month e-scooter trials are concluded in Summer 2021, legislation will be revisited to determine how e-scooters can be used in the UK.
Is it legal to riding E-Scooters in Ireland?
The use of e-scooters and mono-wheels has exploded in Irish urban areas in recent years, with estimated more than 2,000 electric scooters regularly traveling the roads of Dublin.
In February 2021 Communications Minister Eamon Ryan approved draft legislation that will 'regularise' e-scooters and electric bikes as commonly accepted means of transport under the proposed new vehicle category, to be known as 'Powered Personal Transporters' (PPTs), which will not require road tax, insurance or driving license.